Illinois Science + Technology Park has repurposed the former corporate headquarters of pharmaceutical giant G.D. Searle in Skokie, Illinois into a home for a community of scientists, researchers, inventors, and innovators. The facility boasts convenient access to Northwestern University and the Midwest's technology and life science business environment. The 23-acre master plan calls for up to 2 million square feet of space providing room for a business to expand without impact to research or staff.
There is laboratory and office space available in 8045 Lamon.   Suites, ranging from approximately 10,000 sq. ft. to over 50,000 sq. ft., will be ready between now and the end of 2023.   Options appropriately address your access and security concerns.   Looking to create your own space?  Design your customized  lab and office facilities at 8030 Lamon.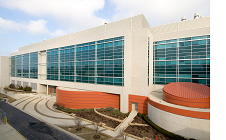 8045 Lamon Ave. (Research to Commercialization)
Key Tenants:  LanzaTech
4 story, 163,000 square feet – click here to for a printable brochure on the space available
Gold LEED rated "green" facility
Conference Center and Auditorium
Areas for meetings, collaboration and socialization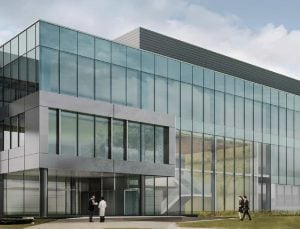 8030  Lamon Ave. (Flexible Options for Development)
Key Tenants: Flexible build to suit options
Up to 200,000 square feet of office and development space
Access to research, transit, and commercial resource
This is 130,000 sq. ft. building that was part of the former the Searle campus. It is currently unoccupied. It has been converted into rentable space. Build to suit occupancy.  Click here for a link to an 8030 Lamon printable brochure.
These buildings are currently 100% leased.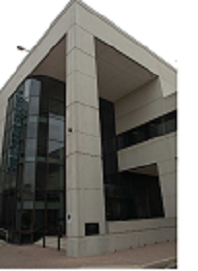 8025 Lamon Ave. (Development to Practice)
Key Tenants: Charles River, Vetter Development Services,  NuMat Technologies, Cour,  Avantor
4 story, 130,000 square feet
Research and development laboratories and offices
GMP suites equipped for drug and clinical development
High bay GMP warehouses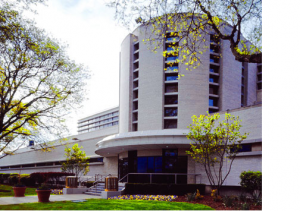 4901 Searle Parkway (Multi-use Office)
Key Tenants: NorthShore University Health System
Unique art deco design
4 story, 229,000 square feet
Data center with raised floor
Campus Café
In addition, there are several opportunities noted in the master plan for complete buildings that can be built to your individual specifications.   Click here for an aerial view.
For a Site Plan and Our Vision for the Future click here.
For information on available lab or office space, contact:
Rich Groh  [email protected]