These recent sales highlight property types for which real estate investors have clamored during the COVID-19 pandemic: high-quality life sciences research buildings and office buildings with big, single tenants with good credit and long-term leases. The former has benefited from a rush of venture capital pouring into biotech and pharmaceutical research throughout the public health crisis, while the latter has drawn buyers looking for safe places to invest amid economic uncertainty
A venture of Hallandale Beach, Fla.-based TopMed Realty bought the 233,588 -square-foot office building at 4901 Searle Parkway. The building, which is almost fully leased to NorthShore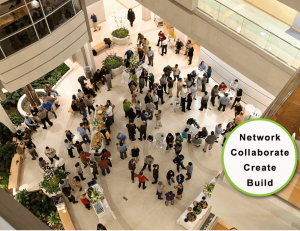 University HealthSystem on a long-term deal, was purchased from a venture of Skokie-based American Landmark Properties
The sale comes a month after American Landmark sold the life sciences lab portion (8025 and 8045 Lamon Ave.), the majority of the leased 22.6-acre ISTP campus to Chicago-based investor Singerman Real Estate. The portfolio is comprised of a mix of highly technical wet lab and GMP space and is home to established global life sciences brands as well as prestigious university affiliated venture backed startups.
Noted Sam DiFrancesca and Lucas Borges of the JLL Capital Markets team…. "We were encouraged by the depth of capital with an interest in Greater Chicago and are excited to see such an established national life sciences investor as Singerman committing to the market," "The level of lender interest in this portfolio is further testament to Chicago's significant growth potential within the life sciences space." Max Zwolan and Scott Brandwein of JLL also supported the transaction and will continue to handle the leasing for the buyers.
For the entire article, click here.