COUR Pharmaceuticals, a clinical-stage biotechnology company developing novel immune-modifying nanoparticles designed to reprogram the immune system, announced the appointment of Dannielle Appelhans as Chief Operating Officer. In this role, Ms. Appelhans will oversee and execute the Company's research and development, technical development, t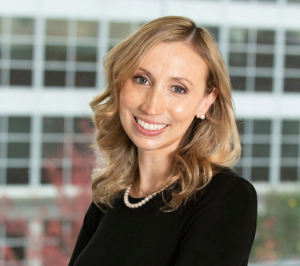 echnical operations, and quality as well as be a significant contributor to corporate strategy and other business operations.
Ms. Appelhans served most recently as the Chief Executive Officer of Rubius Therapeutics, Inc., a publicly traded and clinical-phase biopharmaceutical company pioneering cellular medicines. She previously served as its Chief Operating Officer, where she oversaw corporate strategy, communications, quality, technical development, and operations.
Prior to joining Rubius, she worked at Novartis and held roles of increasing responsibility in operations and strategy culminating in her serving as Senior Vice President of Technical Operations and Chief Technical Officer at Novartis Gene Therapies, where she oversaw late-stage clinical development and commercial manufacturing.
Said John J. Puisis of COUR, "Dannielle's operating experience will be pivotal in accelerating COUR's therapeutic programs and positioning COUR in becoming a world class leader in antigen-specific immune tolerance."