LanzaTech will be in the running to receive a £1 million award at the second-annual Earthshot Prize awards ceremony. The Prize takes inspiration from President John F. Kennedy's 'Moonshot,' which united millions of people around an organizing goal to put man on the moon and catalyzed the development of new technology in the 1960s.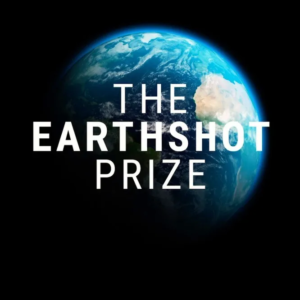 Prince William said: "The innovators, leaders, and visionaries that make up our 2022 Earthshot Finalists prove there are many reasons to be optimistic about the future of our planet. They are directing their time, energy, and talent towards bold solutions with the power to not only solve our planet's greatest environmental challenges, but to create healthier, more prosperous, and more sustainable communities for generations to come".
LanzaTech was launched to find new ways of producing sustainable fuels and chemicals that didn't impact land, food or biodiversity.
CEO Dr. Jennifer Holmgren said, "We are honored to be recognized by HRH Prince William as a Finalist for The Earthshot Prize. Fixing our climate is one of the greatest challenges of our generation, and we believe that with the support of The Earthshot Prize we can accelerate and scale our carbon transformation solution rethink how the world procures, uses and disposes of carbon. By utilizing carbon emissions as a resource, we hope to bring sustainable choices to all people. It is only through collaboration and the support of our community that we will succeed in repairing and regenerating our world. Congratulations to all the finalists." For the entire press release, click here.