Skokie-based LanzaTech, is a biotech company that works to recycle carbon waste into everyday products and materials like fuels, fabrics and packaging. LanzaTech announced its plans to enter the public market through a merger with special purpose acquisition company AMCI Acquisition Corp. II. The deal will make it the first carbon capture and transformation business in the public space, according to the company.
When the acquisition closes, the combined company is expected to trade under the Nasdaq ticker symbol "LNZA." The transaction will raise about $275 million in proceeds, mo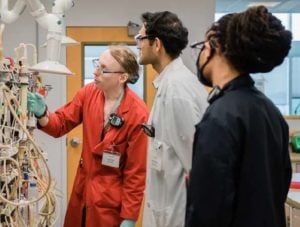 ney LanzaTech plans to put toward executing its business plan, accelerating commercial operations, funding partner development projects and building out its tech. The deal is set to close in the third quarter of 2022.
"LanzaTech revolutionary technology repurposes waste carbon for use as a feedstock to make the products we use in our daily lives—from yoga pants to jet fuel," said Dr. Jennifer Holmgren, LanzaTech's CEO. "Our carbon recycling technology is like retrofitting a brewery onto an emission source like a steel mill or a landfill site, but instead of using sugars and yeast to make beer, pollution is converted by bacteria to fuels and chemicals."
"We are showing the world what is possible when we radically rethink how we source, use and dispose of carbon. We are excited to be on this journey," Holmgren further noted.