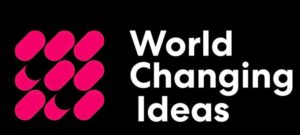 Mattiq formerly Stoicheia , a company revolutionizing electrochemical process development to achieve the commercially viable sustainable production of chemicals and fuels, announced it's a recipient in the prestigious 2023 World Changing Ideas Awards from Fast Company.
The awards program honors companies innovating to deliver transformative benefits to society.  The award recognized Mattiq for its first-in-kind approach to developing and commercializing technologies that will decarbonize chemical and fuel production, which remains one of the hardest-to-abate sectors. Key focus areas include the reduction or elimination of scarce, expensive metals like iridium for clean hydrogen production and the conversion of biomass into net-zero chemicals and fuels.
Mattiq's technology enables industrial partners to accelerate the process of bringing best-in-class electrochemical solutions to market, reducing production costs, carbon footprint, and supply chain risk.
"It's thrilling to see the creativity and innovation that are so abundant among this year's honorees," says Fast Company editor-in-chief Brendan Vaughan.